Hi-tech STEM school inspires new breed of Engineers
A program aimed at inspiring the next generation of micro engineers is beginning to pay off. The Future Industries Institute's Australian National Fabrication Facility (ANFF-SA) is one of eight university-based hubs around Australia, which are funded by Commonwealth and State Governments, the CSIRO and participant universities.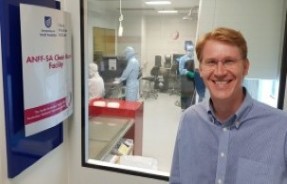 Complementing FII's research infrastructure, ANFF-SA started out a decade ago specialising in microfluidics. While this remains a key strength, ANFF-SA's expertise has grown to include lab-on-a-chip technology, advanced sensing, functional coatings and separation science.
The node has more than $12 million worth of state-of-the-art equipment including a high-tech micro-milling machine, micro-injection moulder, 3D micro X-ray imaging together with a deep reactive ion etcher and advanced lithographic equipment housed within ISO Class 5 & 6 clean rooms.
ANFF-SA also runs a week-long Winter School for the state's most promising micro-engineering graduates and more than 250 students have gone through the program so far. The Winter School ensures the next generation of micro engineers enter the workforce knowing about ANFF's capabilities and potential value as an industry resource. Students are a mix of graduates, Honours/PhD students and researchers taking part in an interactive program on the design and fabrication of microfluidic/electronic, micro-electro-mechanical systems, optical and sensing chips.
The node has three basic models of interacting with researchers and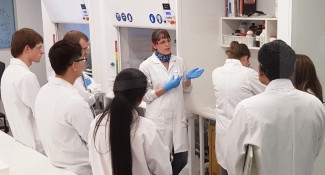 industry:
working with researchers to design and make a device that supports their research towards commercialisation;
industry needing a specialised component or device designed and manufactured for them using the node's expertise and equipment;
industry sending staff directly to ANFF or asking the node to recruit a specialist to work on their project within the facility.
Products developed in recent years include a microfluidic device offering gene-modified cell therapy, a non-invasive device to test urine for the presence of bladder cancer cells, a micro needle for an in-home blood-testing platform and a microfluidic chip for high-value mineral extraction.
ANFF-SA's partnership with the Brighton Secondary School in Adelaide recently saw the students awarded World Champions of the F1 in Schools World Finals 2018! They also took out awards for the Fastest Car and Best Engeineered Car.
ANFF-SA also offers work experience to high school students who demonstrate a passion for science. National Facility Manager Simon Doe wants to hear from micro engineers interested in next year's Winter School.