FII Researchers Collaborate on a $2.1 million Cooperative Research Centre Project (CRC-P) Program Grant
Carina Biotech has been awarded a $2.1 million Cooperative Research Centre Project (CRC-P) Program grant to continue its ground breaking work developing new cell therapies to treat solid, paediatric and rare cancers.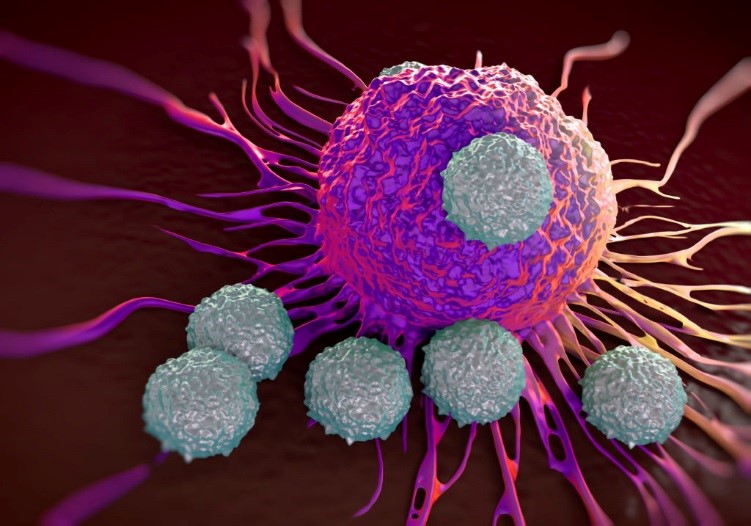 Carina Biotech, spun out of the Cooperative Research Centre for Cell Therapy Manufacturing, is focused on chimeric antigen receptor T cell (CAR-T) therapy, an immunotherapy that uses a patient's own immune system to fight their cancer. Carina's first lead CAR-T cell has shown it can kill a diverse range of cancers in vitro and is about to enter the next stage of pre-clinical testing.
Carina Biotech's CRC-P involves research collaborations with leading scientists from UniSA, the Women's & Children's Hospital, the University of Adelaide and the Seattle Children's Hospital in the United States.
UniSA researchers from the Future Industries Institute (FII) and School of Pharmacy and Medical Sciences are working on ways to improve CAR-T cells' ability to access solid tumours with the development of a thermos responsive gel formulation. Dr Anton Blencowe, research leader on the gel project, explains: "The gel locks the cells next to the tumour or resection site and releases them over time to enable more effective CAR-T action against cancer cells."
Pre-clinical testing of the CAR-T cells and gel delivery system will involve Professor Allison Cowin and her team within FII. Successful outcomes will help to fast-track this new cell therapy for the treatment of a range of different cancers.