Car mirror tech collides into art
Technology pioneered by the Future Industries Institute to replace glass in car mirrors has been combined with the work of LA-based celebrity and entertainment photographer John Tsiavis to create a unique piece of art featured in the National Portrait Gallery's latest exhibition.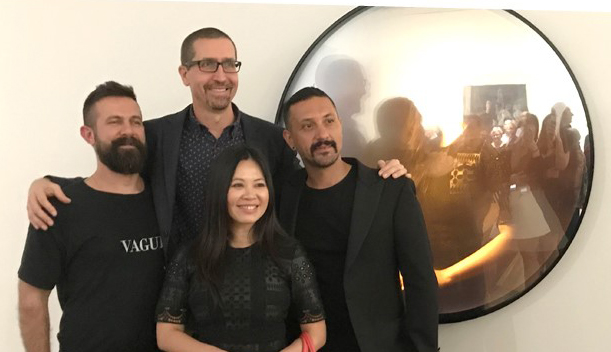 The portrait of Vietnamese-Australian neurotechnology entrepreneur Tan Le incorporates the mirror technology designed by FII's Industry Associate Professor Colin Hall. The technology was designed as a lightweight and more durable alternative to the glass used in traditional car mirrors.
Associate Professor Hall worked closely with Melbourne-based lighting experts and coating specialists from Motherson Innovations to bring the 1.2m circular artwork to life. The piece comprises the specially-designed mirror surface carefully layered with Tan Le's portrait.
The 'revealing mirror' technology combines a semi-transparent mirror with an angular selective filter in front of a light box. Light shines through the portrait, which is angularly filtered and then further hidden by the mirror. Approaching the piece, the viewer is confronted by an image out of focus, and Tan almost appears ethereal. As the viewer changes their position, the image shifts and reflections abound – finally it comes into stark focus once you stand directly in front of it.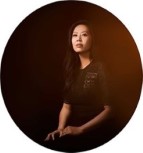 The collision of science and art presents a perfect metaphor for the challenge of perceptions – both literal and conceptual – as the viewer observes their own reflection shifting to the copper-tinged portrait of Le, a Vietnamese refugee-turned-entrepreneur.
Associate Professor Hall, who attended the official NPG 20/20 launch in Canberra, says the experience of showing the innovative coating and lighting technology in a whole new setting has been a fantastic experience.
The Australian photographer who conceptualised the piece and captured Le's image, John Tsiavis, is known for his film stills and has had his work published in magazines including Time, Rolling Stone, The Good Weekend, Marie Claire and Vogue Living.